SCC Unveils Bobcat Mascot
August 23, 2023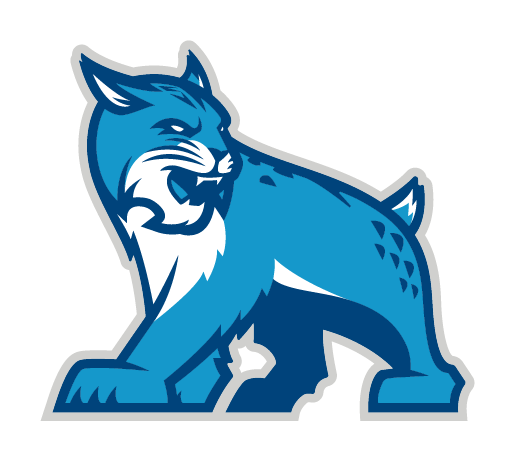 Southeast Community College worked with Unanimous, a Lincoln-based branding agency, to create a college-wide mascot to coincide with athletics moving to all three campus locations. On Aug. 1, SCC officially became the Bobcats.
The process to create a new mascot started in September 2022. Scott Claypool, vice president for creative at Unanimous, took the lead on the project and directed a team to conduct research before landing on the Bobcats and designing a logo.
"This project is personal for me as my son starts on the Milford Campus in August," Claypool said. "We approached this project wanting to know what we could do to make SCC unique, stand out and capture the moment. We want every student, every faculty member and the community to be living the brand."
The Unanimous team worked with four groups of SCC stakeholders to learn their perceptions about SCC and the current mascot, create brand awareness, discover their expectations for a mascot, learn the history of past mascots, and ask for mascot preferences. Unanimous interviewed students, faculty, athletic coaches, and community members. The agency also sent a survey to 6,500 SCC alumni and conducted focus groups with current students. This process garnered more than 300 mascot ideas.
"This is an exciting time at SCC as you have an opportunity to unify your campuses with a new mascot," said Tina Joyce, senior marketing strategist for Unanimous. "You should always do things with purpose and intentionality. What we found is you want your mascot to represent strength, pride, perseverance, unity, and be representative. Our research found a majority of the participants were in favor of changing the mascot."
The image put forth by SCC is what the world sees. In the end, Bobcats was the top choice because they are representative of the region and known for their speed, agility, and stealthiness. They are hunters who can adapt to changing environments, representing the SCC culture and its adaptability. Bobcats also show great determination and resilience, like the students, programs, and athletic teams at SCC.
Stu Osterthun, administrative director of marketing and communications at SCC, acknowledged that Peru State College has been the Bobcats for more than a century.
"Unanimous, and the core group of SCC employees that launched this project, knew from the start that Peru State has an established mascot," Osterthun said. "The fact that Peru State is in SCC's service area presents an opportunity for both institutions to collaborate so that students transferring to Peru State can and will remain bobcats throughout their college career. That's pretty cool."
Members of the Unanimous team who worked on the Bobcat project included three SCC Graphic Design/Media Arts program graduates: Senior Graphic Designers Branden Bopp and Cameron O'Brien and Graphic Designer Sierra Bornschlegl. They were instrumental in designing the final logo and mark.
"Our mindset is to make those close to SCC take notice," said Bopp. "Let's generate enormous buzz, and pave the way for the introduction of new, different and better things."
Jennifer Snyder
Communications Specialist
402-323-3393
jsnyder@southeast.edu