SCC's Entrepreneurship Center celebrates 15 years
November 07, 2022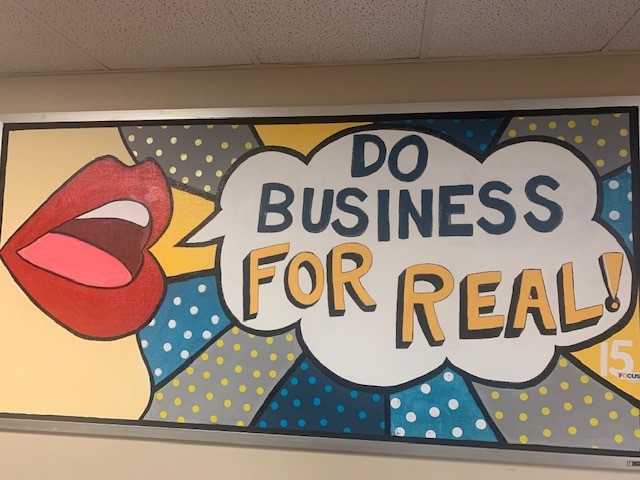 For the past 15 years, Southeast Community College's Entrepreneurship Center is where many small businesses got their start. One example is the Bridge to Better Living, which started there 11 years ago and now has six locations in five states.
"What I liked about being at SCC was spending time with other entrepreneurs and business leaders I could bounce ideas off," said company founder, Mary Ann Stallings.
To celebrate the 15-year anniversary, the public is welcome to a special reception at Lila Mae's Southern Kitchen and Lounge at 2110 Winthrop Road in Lincoln on Tuesday, Nov. 15 from 5-7 p.m. A number of past and present tenants will be at the free reception.
"Over the last 15 years, the SCC Entrepreneurship Center and Focus Suites has served the entrepreneurs of southeast Nebraska by providing a collaborative and innovative environment for the development of their businesses," said director, Amy Jurgens. "Our community is stronger and more vibrant because of our members and their dedication to their business and community."
Each Thursday morning, the Entrepreneurship Center features spotlight speakers who share their business experiences and entrepreneurial journeys. During November there will be a number of special panels, all at 10 a.m. on the third floor of the Jack J. Huck Continuing Education Center, 301 N. 68th St. Place in Lincoln.
Nov. 10
Perk Up Thursday Spotlight Speakers: Current Focus Suites Businesses
Nov. 17
Perk Up Thursday Spotlight Speakers: The original Entrepreneurship Center Team Members
For more on SCC's Entrepreneurship Center, click on this link: https://www.southeast.edu/entrepreneurship/