Biotechnology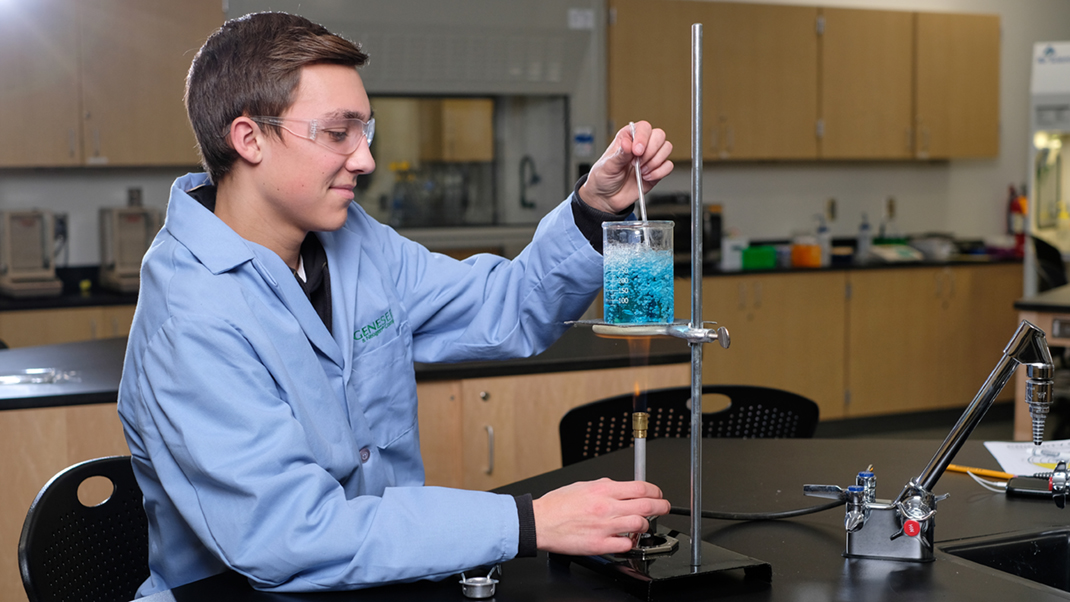 Program Description
If you love science, have an inquisitive mind and a desire to solve biological problems, our Biotechnology program is perfect for you! We are the only college in Nebraska offering this unique program which gives you the skills to put you ahead of your peers in the industry. We will teach you the basics, help you complete your credential, and prepare you for an advanced career in academic, government and industry laboratories or an advanced degree at a four-year college in one of the STEM fields.
Our program offers you a hands-on learning experience which culminates in an industry practicum. In your practicum, you will directly apply the skills you learned in a real-world business environment as a productive team member.
Student entering this program may qualify for the STEM CONNECT scholarship. Applications are currently being accepted. Learn more.
Awards Offered: A.S. Degree / Certificate / Diploma
Locations: Beatrice, Lincoln, Milford
Formats: In-Person
Start: Fall / Spring / Summer
Schedule: Full-Time
Estimated Total Cost
$10,048 Associate of Science
$4,554 Diploma
$2,238 Certificate
Take the next steps to enroll in our Biotechnology program. They include:
Schedule a campus visit

to see how we can take you on Your Path to Possible.
Schedule an appointment

with an Admissions Counselor to navigate the admissions process and explore career options.
Ready to apply?

Complete an Application for Admission.

Submit ACT, SAT, Next Generation Accuplacer, or Accuplacer test scores (reading and math) or official college transcripts showing completion of any post-secondary coursework to the Admissions Office at any SCC location.
You're a Good Fit
Biotechnology uses cells, DNA, and/or proteins to solve problems and make life better. We develop everything from medicines and vaccines to renewable biofuels to biodegradable plastics to making food more nutritious. We will train you in the following skills to be successful:
Laboratory safety
Documentation
Solution preparation
Micropipetting
DNA manipulation and analysis
Expression and purification of proteins
Enzyme and antibody assays
Critical thinking and problem solving
Communication
Teamwork

Careers
We will prepare you to work in a regulated environment in a variety of roles, including:
Cell Culture Technician
Laboratory Assistant
Research Assistant
Animal Laboratory Technologist
Quality Control Analyst
Marketing
Customer Service Representative
Recent SCC graduates report an average starting annual salary of $29,640.