Energy Generation Operations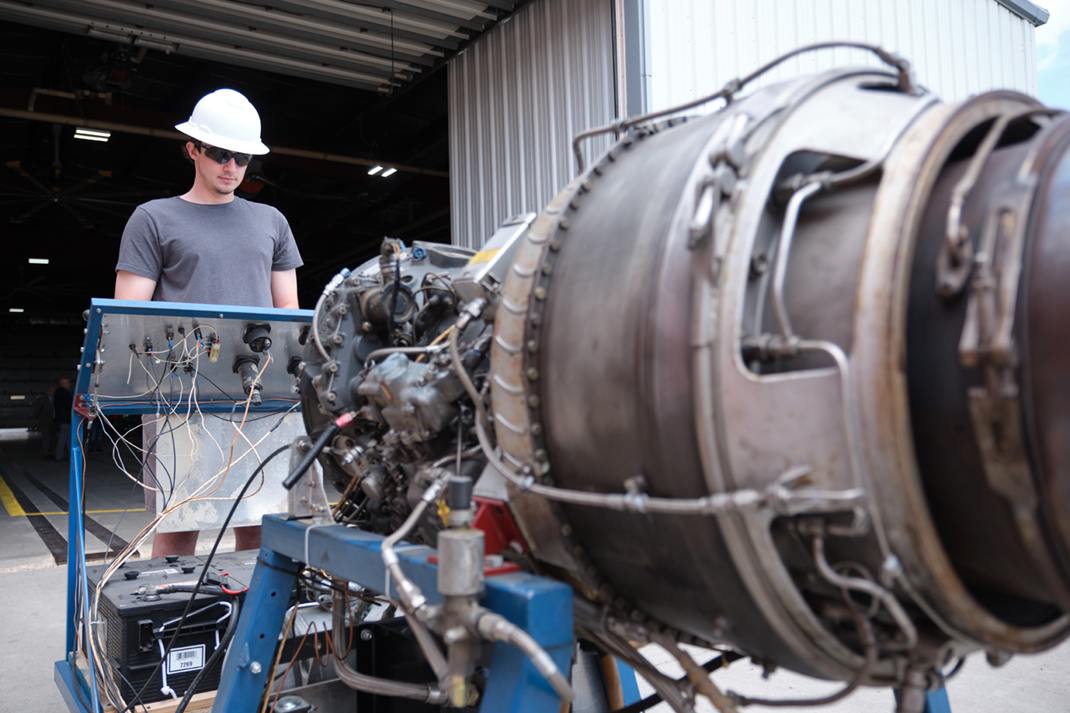 Program Description
Prepare yourself for one of the fastest growing industries in the world with a degree from our Energy Generation Operations program. The increased need for power plant operators makes this the perfect time to study a career in energy.
We have a state-of-the-art control room simulator which replicates real-time operations at a coal-fueled power plant, a gas turbine powered power plant and an electric transmission operations control center for an entire state. When you graduate, you will be qualified to become an operator or technician in a power plant, bio-fuels production facility, wind farm, various energy production operations, and a wide range of processing facilities, including fertilizer manufacturing, water and wastewater treatment plants, and breweries.
Students entering this program may qualify for the following:
Awards Offered: A.A.S. Degree / Certificate / Diploma
Locations: Milford
Formats: In-Person
Start: Fall / Spring
Schedule: Full-Time
Estimated Total Cost
$9,497 Associate of Applied Science
$3,510 Diploma
$1,755 Certificate
You can start the Energy Generation Operations program in the Fall or Spring terms. Follow these steps to finish your application:
Want to learn more about SCC? Come see how SCC will help you achieve Your Path to Possible!

Schedule a campus visit!
Need help exploring career opportunities or navigating the admissions process?

Schedule an appointment

with an Admissions Counselor.
Ready to apply?

Complete an Application for Admission.
Submit ACT, SAT, Next Generation Accuplacer, or Accuplacer test scores (reading and math) or official college transcripts showing completion of post-secondary coursework in English and math to the Admissions Office at any SCC location.
Our program provides three semester of common core curriculum for several types of processing operations. In the fourth semester, you will select elective courses to match your specialization area.
Manufacturing Day | Month
Held annually on the first Friday in October with events that continue throughout the month, Manufacturing Day (MFG Day) provides an opportunity to showcase manufacturing careers. As manufacturers seek to fill high-skill, high-tech and high-paying jobs, MFG Day empowers manufacturers, industries and SCC to come together to address collective challenges while engaging with communities and the workforce. Learn more.
You're a Good Fit
You will be successful in our Energy Generation Operations program if you:
are a responsible person of character, honesty and integrity
possess excellent written and verbal communication skills
have the ability to perform physically demanding work in all types of weather
are a sequential and analytical thinker/problem solver
are computer proficient and a detail oriented person who does a job thoroughly
understand engagement and repetition
are willing to work shift work as a member of a team
have mechanical aptitude

Careers
Our program provides three semester of common core curriculum for several types of processing operations. In the fourth semester, you will select elective courses to match your specialization area. Our Energy Generation Operations program prepares you for high-quality entry-level positions in various energy generation fields, including nuclear, coal, natural gas, biofuels, and wind. Recent SCC graduates report an average starting annual salary of $65,624. Career options in Energy Generation Operations include:
Operations Crew Leader
Operator
Sub Transmission & Distribution Operator
Technician