Pharmacy Technician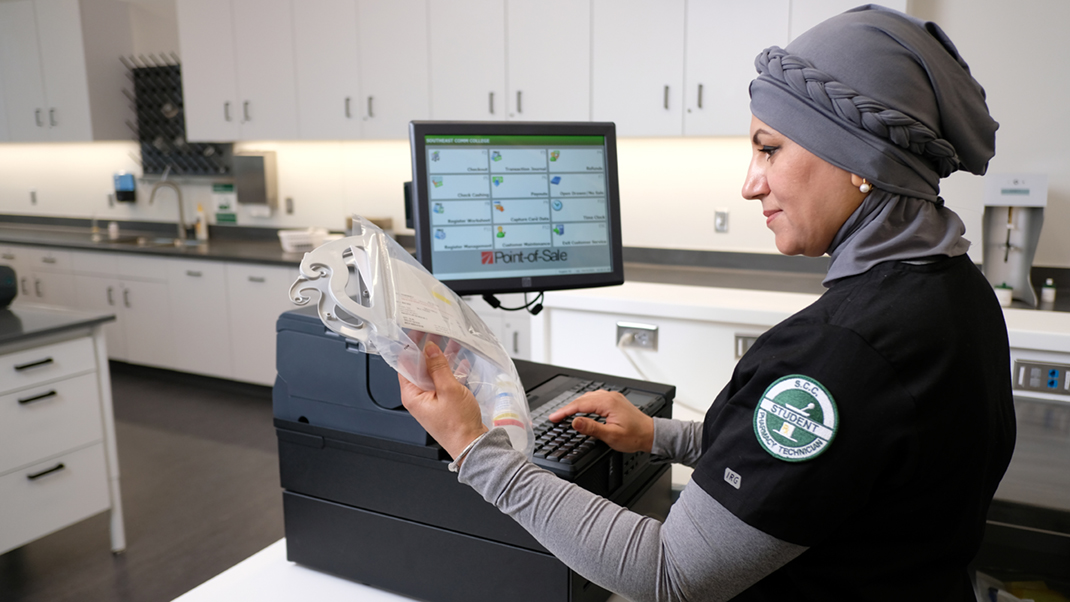 Program Description
If your strength is maintaining order and consistency, a career as a pharmacy technician is perfect for you. Pharmacy technicians are crucial to keep a pharmacy running smoothly and you will learn the concepts, principles, skills, and attitudes needed to succeed from our certified instructors. Our program is ASHP/ACPE accredited and will prepare you to meet the state requirements for certification.
The Pharmacy Technician program gives you opportunities in direct pharmacy services and the entire pharmacy industry. Your hands-on experience will be in acut
Request More Informatione care, long-term care and retail pharmacy settings. Your instructors are certified pharmacy technicians and pharmacists who will put you in position to pass the national certification exam when you graduate.
Awards Offered: Diploma
Locations: Lincoln, Online
Formats: In-Person / Online
Start: Fall / Spring
Schedule: Full-Time
Estimated Total Cost
$4,358 Diploma
START HERE:
Please follow the steps on the
Get Started Checklist (PDF)
to complete the program application process.
Admissions Resources:

You're a Good Fit
Pharmacy technicians play an important role in assisting licensed pharmacists in a variety of settings, including retail pharmacies, hospitals, long-term care facilities, and clinics. You will be a successful pharmacy technician if you:
are a person of character with honesty and integrity
are detail oriented and able to work on a team
use sequential and logical thinking skills to work step-by-step to complete a task
are able to communicate effectively (both verbal and written)
have good math skills
have the ability to perform repetitive tasks accurately
can function in areas where confidentiality is of the utmost importance
can work under stress
takes initiative to get the job done

Careers
Pharmacy technicians are in demand in Nebraska and the United States. The U.S. Department of Labor's Job Outlook indicates that "employment" for pharmacy technicians is expected to grow faster than average for all occupations through 2022. Recent SCC graduates report an average annual starting salary of $34,320. Many employers provide some type of fringe benefits and 24-hour, 7 days per week flexibility for scheduling work hours. A pharmacy technician works under the supervision of a licensed pharmacist and may perform these duties:
Receive and verify prescriptions
Prepare sterile and non-sterile medications for patients
Price and fill prescriptions
Complete patient paperwork
Process insurance claims
Take inventory and stock medications
Accreditation and Credentialing Organizations
The Southeast Community College Pharmacy Technician program is accredited by: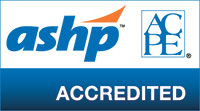 American Society of Health-System Pharmacists (ASHP)
4500 East-West Highway, Suite 900
Bethesda, MD 20814
866-279-0681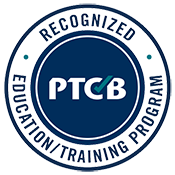 Accreditation Council of Pharmacy Education (ACPE)
190 S. LaSalle Street, Suite 2850
Chicago, IL 60603-3499
312-664-3575
SCC is a PTCB recognized education/training program. PTCB requires applicants for PTCB Credentials, including CPhT, CSPT, and specified Assessment-Based Certificate Programs, to complete a PTCB-Recognized Education/Training Program or to complete another pathway.

Diploma Programs with Reduced Financial Aid Eligibility
According to federal regulations [34 CFR 668.8(k) and (l), and guidance from the Department of Education, if a non-degree program (diploma, certificate) does not fully transfer to an associate degree, that program is subject to a specific calculation that will establish how many credits within the program are eligible for federal financial aid. The amount of aid available to the student is determined based on those eligible credits, and the student's enrollment status (full-time, ¾ time, half-time, less-than-half-time).
So, what does this mean?
If a student enrolls in one of the programs subject to the calculation, federal financial aid may be limited. You will be responsible for the tuition and fees for the number of credits not covered by financial aid.
Please refer to the SCC catalog for current program requirements.
State Licensure or Certification Requirements
The States where the program's curriculum meets the requirements of that State – Nebraska.
Students graduating from SCC's Pharmacy Tech program will sit for the Pharmacy Technician Certification Exam, which is accepted in all 50 States and Puerto Rico. The exam is administered by the Pharmacy Technician Certification Board. The program is accredited by ASHP/ACPE (American Society of Health-System Pharmacists).
Other States may have additional educational requirements, and SCC has not made a determination on whether or not the curriculum of this program meets the educational requirements of any other State.
State Authorization Reciprocity Agreement Institution