Respiratory Care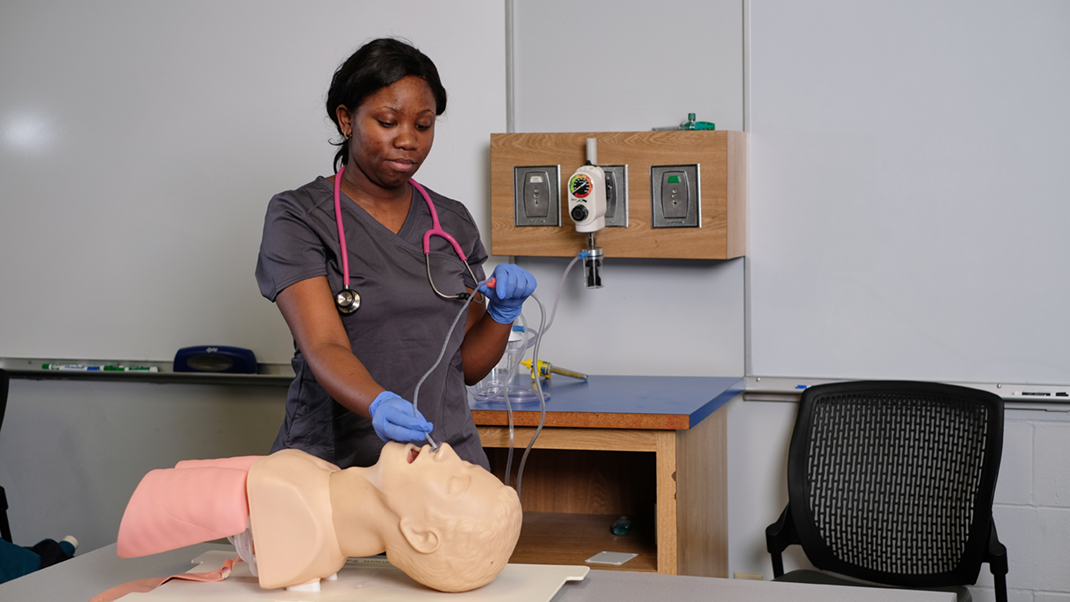 Program Description
Let out a deep breath and discover a career as a respiratory therapist. Respiratory therapy is a demanding career that requires dedicated, caring professionals and our program is here to make you a part of it. You will complete a comprehensive curriculum which will prepare you to take the National Board for Respiratory Care exams and apply for state licensure.
You have the option of completing our Respiratory Care program as a traditional, full-time track or online, part-time track student. Traditional students take face-to-face classes, labs and clinical rotations in Lincoln. Part-time students take online classes with lab and clinical rotations completed at a local medical center.
Awards Offered: A.A.S. Degree
Locations: Lincoln, Online
Formats: In-Person / Online
Start: Fall / Spring
Schedule: Full-Time / Part-time
Estimated Total Cost
$10,698.50 Associate of Applied Science
START HERE: Please follow the steps on the Get Started Checklist (PDF) to complete the program application process.
Admissions Resources:
Learn more about the Respiratory Care profession. Watch Life and Breath – A Presentation of the Respiratory Therapy Career then complete the Professional Awareness (PDF) activity.
You're a Good Fit
Our program prepares you to become a competent practitioner who can evaluate, treat and care for patients with breathing or other cardiopulmonary disorders. You will be a successful respiratory therapist if you:
are a detail-oriented, inquisitive person able to work on a team
provide quality care with respect and dignity for the patient and their family
are about to communicate effectively (both verbal and written)
are able to make quick decisions based on logic and analytical skills
have good math skills
have the ability to work under stress
are an abstract thinker in order to understand concepts
are a person of character with honesty and integrity
believe people are worthy of the best medical care

Careers
Respiratory therapy is a wonderful, diverse career choice and the need for therapists is great. As a respiratory therapist, you will follow specific, well-defined respiratory care procedures under the direction of a physician. These procedures include administering medical gases, aerosol and inhaled medications, applying ventilator support, and testing techniques used in diagnosis, monitoring and treatment. Recent SCC graduates report an average annual starting salary of $53,872.
Accreditation

The Southeast Community College Respiratory Care program (Program Number: 200261) is accredited by:
Commission on Accreditation for Respiratory Care (CoARC)
264 Precision Blvd.
Telford, TN 37690
817-283-2835
CoARC accredits respiratory therapy education programs in the United States. To achieve this end, it utilizes an 'outcomes based' process. Programmatic outcomes are performance indicators that reflect the extent to which the educational goals of the program are achieved and by which program effectiveness is documented.
Respiratory Care program outcome data.
State Licensure or Certification Requirements
The Respiratory Care curriculum is accepted in all 50 states. This program is nationally accredited by the Commission on Accreditation for Respiratory Care (CoARC). Students successfully completing this program will sit for the National Board for Respiratory Care (NBRC) exam.
State Authorization Reciprocity Agreement Institution