Campus Visit Confirmation Instructions
We are so excited to have you visit Southeast Community College – Lincoln Campus!
Please see below for specific details and instructions prior to your campus visit:
The campus address is 8800 O Street, Lincoln NE 68520.
Please check in at the Admissions Office.
Please arrive 5 minutes early to allow time for check in.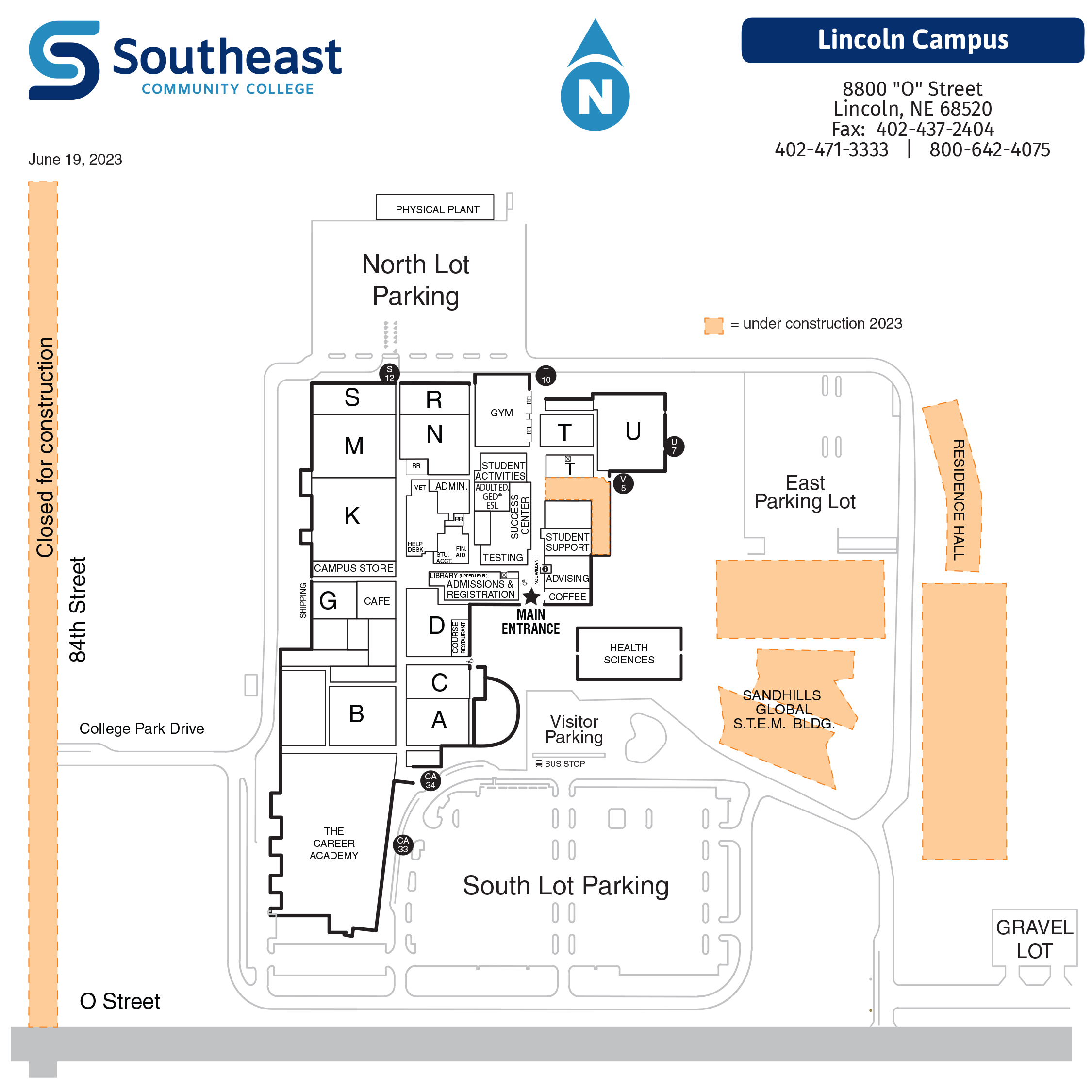 If your visit information is not correct or your plans have changed, please call us right away so we can make the necessary adjustments!
We want you to have a great experience on campus so we've included the campus map with parking details. Please note that we have a few construction projects happening and the map includes details about the location of those projects in relation to your arrival and parking on campus.
We look forward to seeing you soon! Please let us know if you have any questions!
Admissions Office: 402-437-2600
Email: admissions@southeast.edu