Getting Started
Students learn the skills and technologies
necessary to enter the industry.
Back End Software Developers retrieve, store and manipulate data to analyze a system's capability and requirements. They maintain the design and maintenance of a software system. They build applications that do the behind-the-scenes work. This typically involves overseeing the work of computer technologists, programmers and technicians.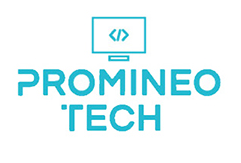 This program is offered through the Continuing Education Division at Southeast Community College, in collaboration with Promineo Tech. Promineo Tech collaborates with community colleges to prepare participants for high-growth careers in software development.
Promineo Tech is a group of IT professionals and leaders who believe that quality education should be offered at an affordable price.
Business & Professional Development Schedule