Geographic Information Systems Technician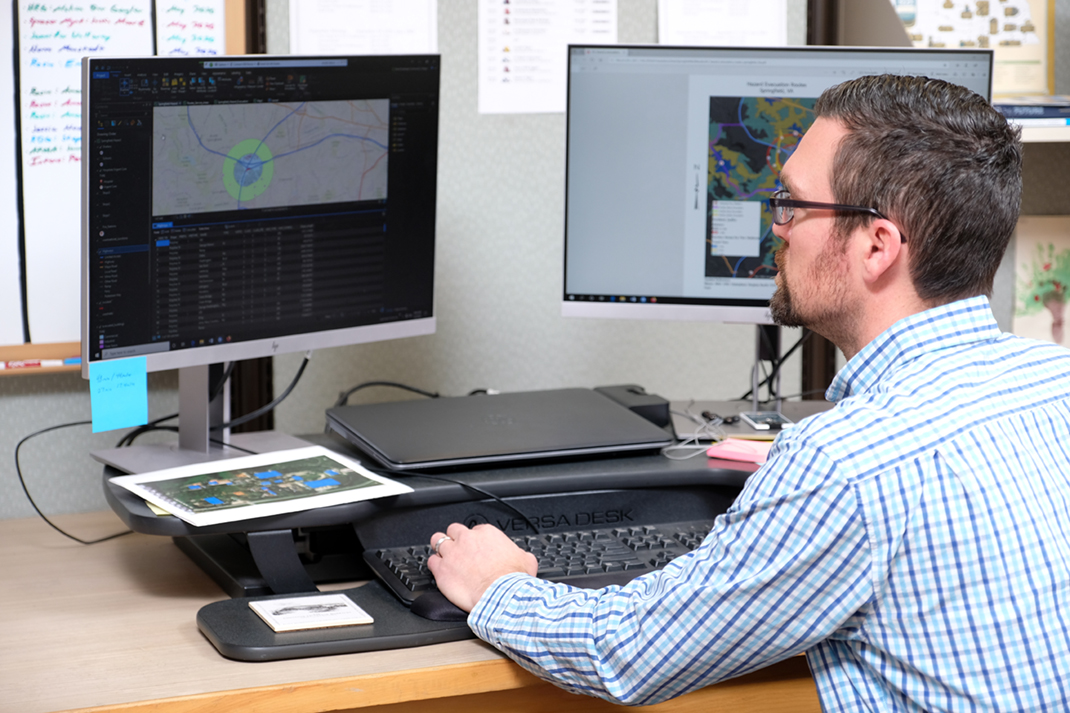 Program Description
Are you able to approach problems and communicate solutions effectively? Our Geographic Information Systems Technician program prepares you to model problems geographically and derive results by computer processing, analyzing and interpreting patterns in data using GIS hardware and software.
Our flexible, online program will provide you with the knowledge and skills necessary to develop and manage Geospatial Technology Information projects and to interpret and implement GIS as a decision support system. GIS is applicable to many industries and occupations, including, but not limited to, agriculture, public safety (fire, rescue and police), public health, transportation, facilities, land and utilities planning, and management.
Awards Offered: A.A.S. Degree / Certificate / Diploma
Locations: Online
Formats: Online
Start: Fall / Spring
Schedule: Full-Time
Estimated Total Cost
$8,354 Associate of Applied Science
$2,506 Certificate
You can start the Geographic Information Systems Technician program in the Fall or Spring terms. Follow these steps to finish your application:
Want to learn more about SCC? Come see how SCC will help you achieve Your Path to Possible!

Schedule a campus visit!
Need help exploring career opportunities or navigating the admissions process?

Schedule an appointment

with an Admissions Counselor.
Ready to apply?

Complete an Application for Admission.
Submit ACT, SAT, Next Generation Accuplacer, or Accuplacer test scores (reading and math) or official college transcripts showing completion of post-secondary coursework in English and math to the Admissions Office at any SCC location.
You're a Good Fit
Geographic Information Systems technicians interpret and analyze data, create layers of information for maps and help people make smarter decisions. You work with digital data, manage geodatabases, and design and analyze data using GIS hardware and software applications. A GIS technician may also set up and maintain GIS databases or websites, create maps and models for application of data, and provide technical support to users or clients. You will be successful as a GIS technician if you:
have excellent problem-solving skills
are able to communicate solutions effectively with a variety of people
are precise and accurate in your work
have good written and oral communication skills
are flexible enough to work in groups or independently
enjoy working in a field that is always changing

Careers
Geographic Information Systems careers are available in almost every field, including government, commercial, educational and private organizations. Recent SCC graduates report an average starting annual salary of $49,712. Career options in Geographic Information Systems include:
GIS Technician
Cartographic Technician
GIS Support Analyst
GIS Specialist
GIS Manager

State Authorization Reciprocity Agreement Institution
SCC is a State Authorization Reciprocity Agreement Institution. As a State Authorization Reciprocity Agreement Institution, we are unable to offer online or distance courses to students in the following states/areas: California and the Commonwealth of Northern Mariana Islands.